Our clinic
Forest Eye Surgery is a modern ophthalmic practice based in Frenchs Forest. We aim to provide the highest possible standard of care in combination with effective communication to you and your referrers. Our clinic is purpose built and fitted with the latest technology, and our service is highly personalised.

The practice will be closed from Friday Dec 23, 2016.
Normal hours of operation will resume on Monday Jan 16, 2017.

In case of an eye emergency please present to Royal North Shore Hospital Emergency Department, or Sydney Eye Hospital Emergency Department.

On behalf of our team at Forest Eye Surgery, we wish you a safe and happy Christmas and New Year!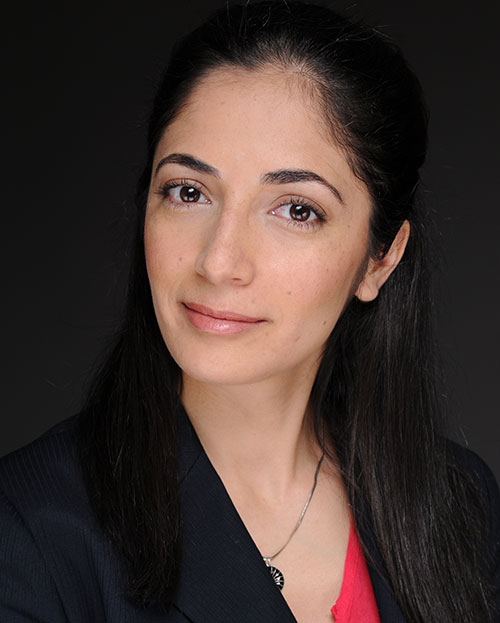 Dr Dana Robaei
Ophthalmic Surgeon MBBS(Hons) BSc(med) MPH PhD FRANZCO

Dr Dana Robaei is a consultant ophthalmic surgeon, with fellowship training in Cataract Surgery and Corneal Transplantation from Moorfields Eye Hospital, and Medical Retina from Sydney Eye Hospital.

She has extensively published in the national and international ophthalmic literature, and presented at international ophthalmology conferences.

She specialises in Cataract Surgery, Pterygium Surgery, Macular Degeneration and all aspects of comprehensive ophthalmology.

Dr Robaei is committed to clinical and surgical excellence, with the aim of providing the highest possible standard of care based on the latest available evidence, in combination with effective communication to patients and their referrers.
Professional Qualifications
Graduated from UNSW with Honours, Bachelor of Medicine, Bachelor of Surgery

Master of Public Health, UNSW

PhD in medicine (Visual impairment in Australian School Children)

Advances specialty training in ophthalmology and ophthalmic surgery at Sydney Eye Hospital

Subspecialty fellowship training in cataract surgery and corneal transplantation at Moorfields Eye Hospital, London UK

Clinical Senior Lecturer in ophthalmology, University of Sydney

Consultant Ophthalmologist, Westmead Hospital

Director of Forest Eye Surgery, Frenchs Forest